In today's fast-paced world, where security and efficiency are paramount, GPS tracking has become an essential tool for rent a car businesses in Dubai. To ensure reliable solutions, there is always need of certification. Security Industry Regulatory Agency (SIRA) and Roads and Transport Authority (RTA) of Dubai sets the standard for excellence in GPS tracking technology.
Overview of SecurePath Certification
SecurePath Certification is a comprehensive program managed by Security Industry Regulatory Agency (SIRA) to ensure the safety and security of GPS tracking systems used in the rent-a-car industry, specifically in Dubai.
For businesses operating in the rent-a-car sector, having a SecurePath Certification adds an extra layer of trust and credibility. The SecurePath Certification covers various aspects of GPS tracking technology, including hardware specifications, software functionality, data encryption protocols, and compliance with local regulations.
Documents Required for SecurePath Certification
When it comes to obtaining a SecurePath Certification for your rent a car business in Dubai, there are certain documents that you need to provide.
The first document you will need is a valid Trade License issued by Dubai Economic Department having a rent a car business activity, with other details including company name, contact information, office address.
Furthermore, you will need to furnish vehicle insurance obtained from any insurance providers in UAE. These documents verify that your vehicles are valid and comply with all necessary regulations.
By ensuring that you have all these necessary documents, LOCATOR as one of the approved vendors of SecurePath will help you to submit all these documents in order to apply for SecurePath Certification. So, you can ensure compliance with RTA regulations regarding GPS tracking systems in rental cars.
Reliable SecurePath Certification Provider
When it comes to ensuring the safety and security of your rental car fleet in Dubai, choosing a reliable SecurePath certification provider is necessary, one name stands out - LOCATOR. With our advanced technology, comprehensive solutions and on-time customer support, we have established as a leader in the field of GPS tracking.
Our state-of-the-art technology combined with commitment to customer satisfaction makes us an ideal choice for businesses seeking efficient fleet management solutions. Trust in our expertise to enhance your operations and drive success.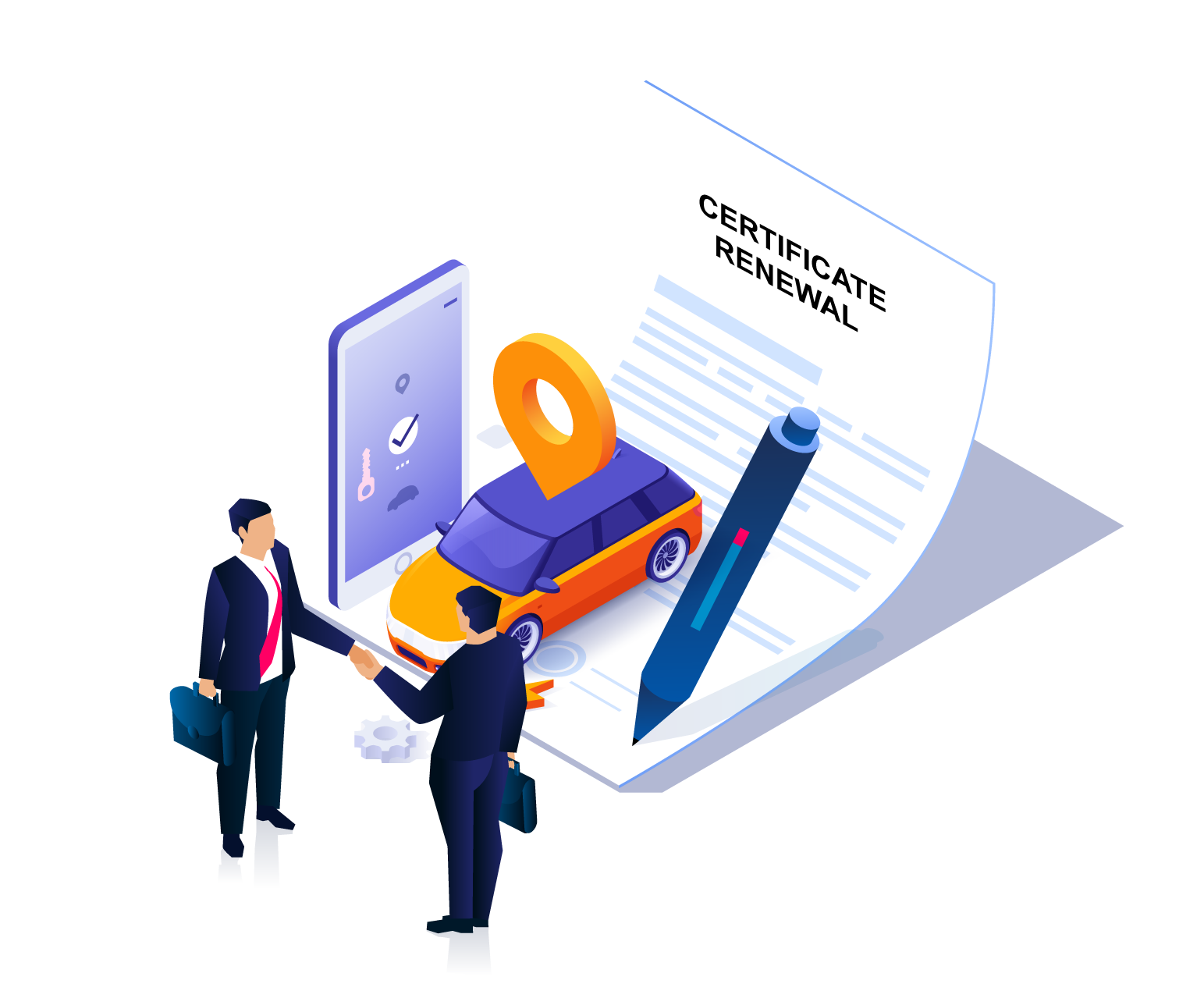 Device compatibility for the Certification
One of the important things to consider while operating a car rental business in Dubai is selecting a suitable GPS device for your vehicles. This should be approved by Security Industry Regulatory Agency (SIRA).
There are certain SIRA-approved GPS devices allowed to install in order to get a SecurePath Certification. One of this device is FMC130. This advanced GPS tracker is eligible, making it an ideal choice for rental car businesses in Dubai.
FMC130 provides robust real-time tracking capabilities, efficient performance, and superior connectivity options. In addition to its technical prowess, its compliance with SecurePath and SIRA standards makes it a trustworthy choice for car rental businesses in Dubai.
The benefits of choosing Teltonika's FMC130 are manifold:
Robust Security
Efficient Fleet Management
Regulatory Compliant
Enhanced Customer Experience
In conclusion, SecurePath Certification revolutionizes the way Rent-a-Car companies operate in Dubai by providing them with an advanced GPS tracking system that guarantees enhanced security and efficiency. With its robust features and comprehensive approach towards safety measures, this certification sets a new industry benchmark for excellence. Embrace SecurePath Certification today and take your car rental business to new heights of success while prioritizing customer satisfaction and safety like never before.
For inquiries, connect LOCATOR today!
Tel No. 04 354 7766
Email: info@locator.ae
Website: www.locator.ae