In the modern world, GPS tracking systems have seamlessly intertwined themselves into the fabric of everyday life, offering a wide range of applications from safeguarding individuals to optimizing commercial operations.
Security Industries Regulatory Agency (SIRA Dubai) initiated a process by which all Rental vehicles and some other security related vehicles in Dubai and some other Emirates has to install a GPS Tracking Device with Certificate of Installation.
Through SecurePath login or SIRA Portal Login, customer can monitor the activities of the vehicles with encrypted data.
As a reliable GPS Tracking company, we always aim to ensure that the GPS tracker installed in the vehicles aligned as per SecurePath regulations.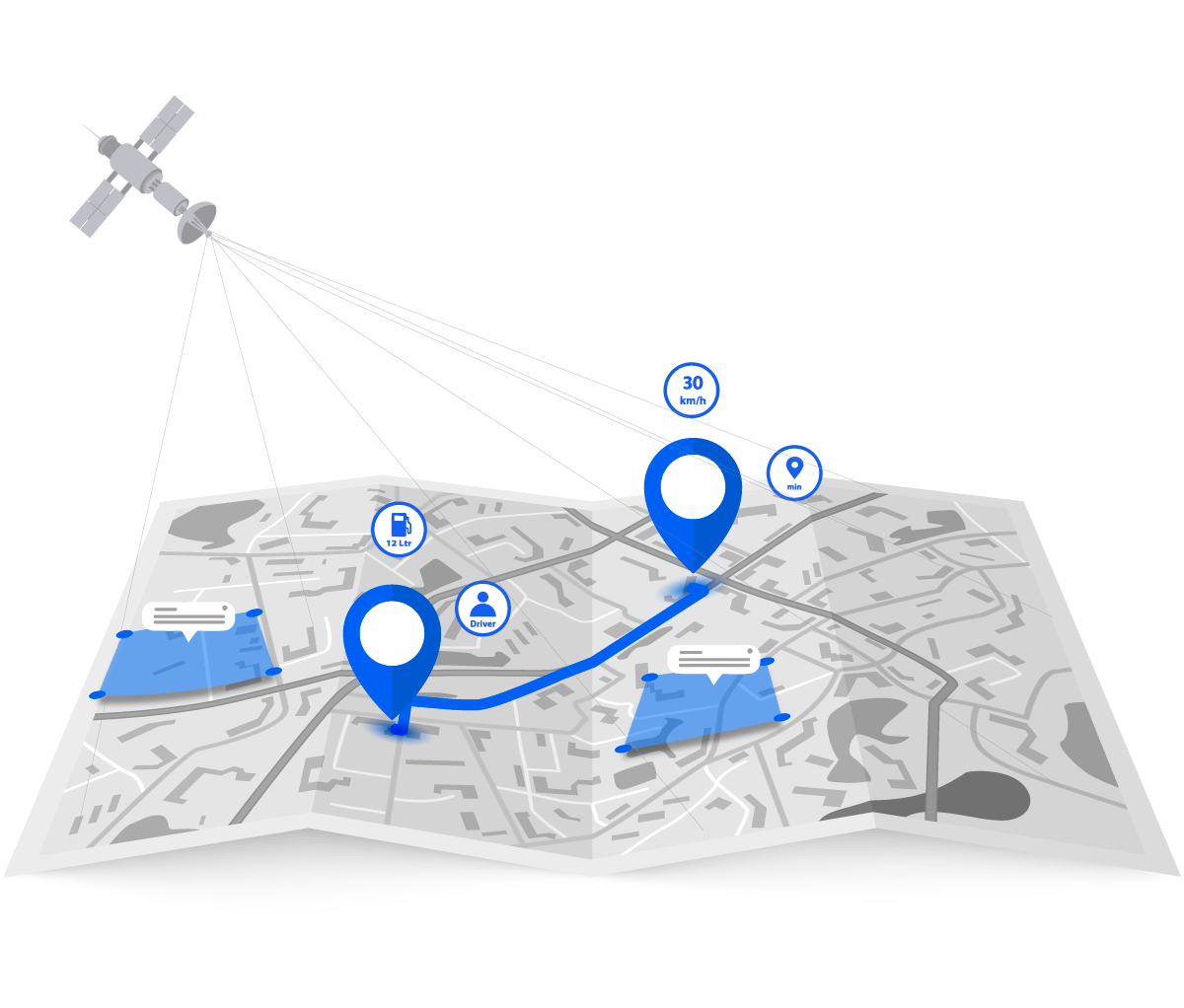 Data points Daily
1000000
Frequently Asked Questions (FAQ)
SecurePath is a mandatory registration specifically for rent-a-car businesses in Dubai. To ensure compliance, vehicles must have an approved GPS device installed from an authorized vendor before registering with the RTA. The aim of introducing it, is to enhance vehicle security by implementing a GPS tracking system.
In Dubai, the mandatory requirement of Securepath registration for car rental vehicles serves as a crucial step towards ensuring safety and security for car rental business and tourists alike. With the rapid growth of the car rental industry in Dubai, it has become imperative to implement measures that enhance the overall safety standards.
Securepath registration is a tracking system that enables authorities to monitor and track rental vehicles in real-time. By mandating this registration for car rental companies operating in Dubai, the government aims to prevent potential misuse or illegal activities involving these vehicles. This not only helps in maintaining law and order but also provides peace of mind to residents and visitors who rely on rented cars for their transportation needs.
The Securepath tracking system allows authorities to quickly locate any vehicle at any given time. In case of emergencies such as accidents or thefts, this technology plays a vital role in expediting response times and ensuring swift action is taken. Moreover, it acts as a deterrent against criminal activities by providing an additional layer of accountability for those renting cars.
By implementing Securepath registration as a mandatory requirement for car rental vehicles in Dubai, the government demonstrates its commitment towards creating a safe environment for all road users. It reinforces the city's reputation as a leading global destination that prioritizes safety and security.
The process of mandatory registration for car rental vehicles with the Road and Transport Authority (RTA) in Dubai is a crucial step to ensure compliance with local regulations and maintain the safety and integrity of the rental industry.
To begin the registration process, car rental companies must first obtain a trade license from the Department of Economic Development (DED) in Dubai. This license allows them to legally operate their business within the emirate. Once this prerequisite is fulfilled, they can proceed with registering their vehicles with the RTA after successful installation of approved GPS tracking device with valid Certificate of Installation.
In order to register your rental vehicles, please send us the vehicle insurance and vehicle clearance certificate. Our technicians will then install the approved GPS tracking device in the vehicles and we will issue the Certificate of Installation. Once this is done, you can proceed to the RTA to register your rental vehicles.