We found it's hard to schedule our drivers for the daily jobs; we were really looking for a user-friendly tool to manage it. LOCATOR helped us to manage the schedules with ease.
TAS-HEEL
- Operational Manager

We had problem of using the Company Vehicles by our staff after office hours on Company's petrol. We able to calculate after office hours Trips using LOCATOR and now we have a better control.
TAS
- Hamza [IT]

I'm managing a big list of vehicle and it's always a challenge to keep track of Mulkia, Insurance expires and periodic services, Now LOCATOR takes all the worry out of fleet maintenance.
Saif Belhasa
- Transport Manager

It's very user-friendly software to manage vehicles top to bottom. We received excellent tech support from the team. We really recommend LOCATOR and it works.
AL Ghandi
- Liny [IT & Transport]
Real time Tracking
Your vehicle's live location status with road traffic.
Dynamic Dashboard
Revolutionary dashboard to have a quick overview.
Route Tracking
Daily activities, Trips, and Parking with detailed route playback.
Zone Alerts
Smarter geofence to know when a Vehicle Enters/Exits an area.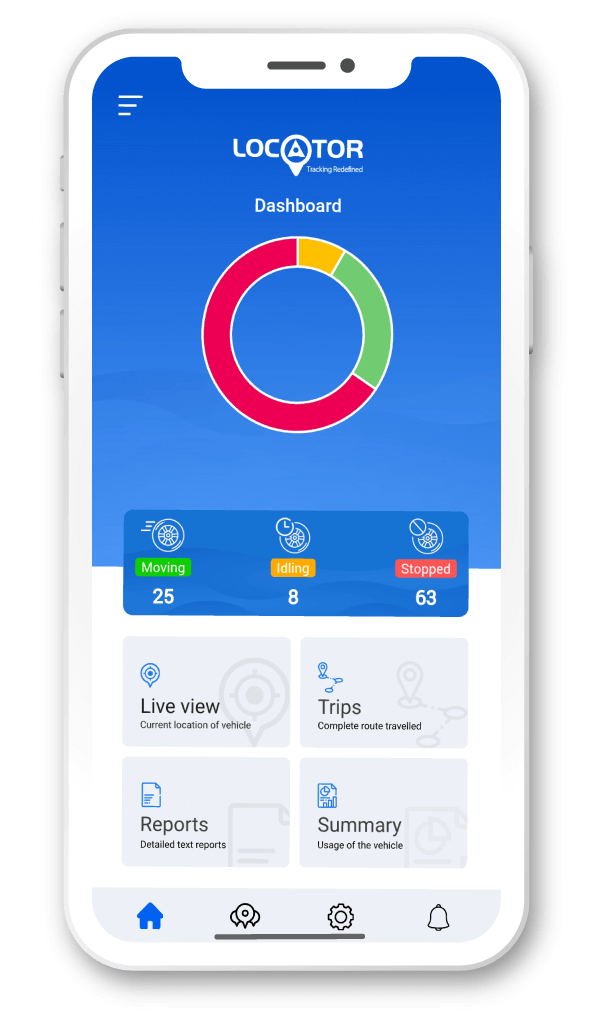 Idling Notification
Be notified when a vehicle idles for too long.
After Hours Alerts
Immediate notification for usage after office hours.
Service Reminders
Track Oil change & Tire change based on Kilometers Travelled.
Report Scheduler
Schedule reports of your choice to be delivered on your email.
See Our stunning LOCATOR App Screenshots. It Works.
We understand your pain in managing the vehicles & Team. All your Vehicles, Assets and Field Staff on ONE App. The App helps move your business forward.