The SHAHIN system, in association with the Security Industry Regulatory Agency (SIRA), aims to enhance security measures and monitor the movement of all trucks carrying cargo that are registered in Dubai and at any port (under the Dubai Port Authority, danata, ek, skycargo, etc.). The registration of vehicles for the SHAHIN system is mandatory. The SHAHIN registration process involves the installation of a GPS tracking device on the SHAHIN qualified vehicles to ensure compliance with regulatory requirements.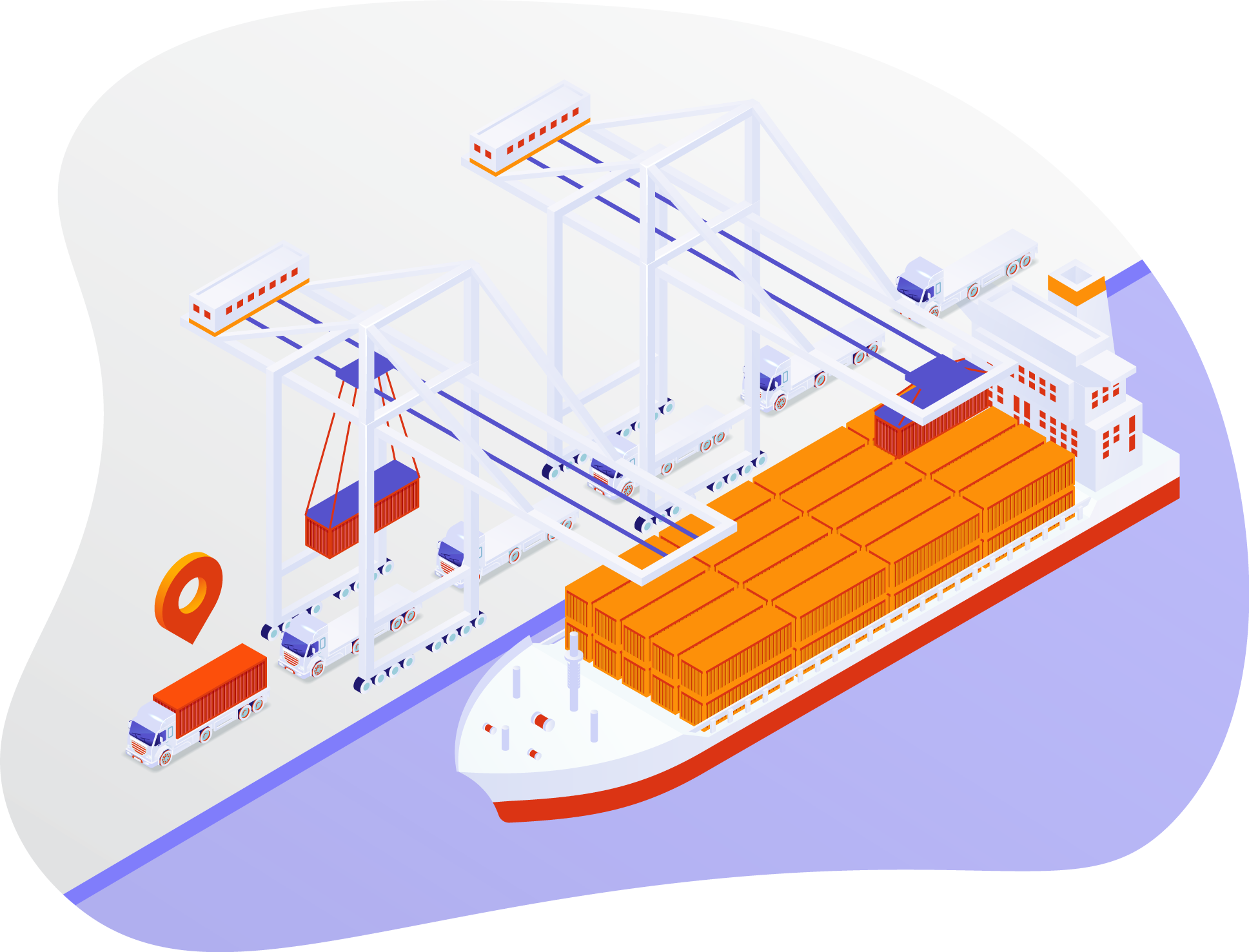 SHAHIN and It's Importance
The importance of SHAHIN lies in its role in enhancing the overall security and safety standards within the transport industry. By enforcing these regulations, it helps to prevent incidents such as theft or unauthorized use of vehicles within the city. Additionally, having a GPS tracker enables quick response times during emergencies.
Furthermore, compliance with SHAHIN regulations also instills confidence among businesses as they know that their chosen mode of transportation adheres to strict safety guidelines.
Steps to Register in SHAHIN
To register your vehicle with SHAHIN, you need to follow a simple process. First, gather all the necessary documents such as your vehicle registration papers, trade license, and Emirates ID. Next, visit the SHAHIN website to initiate the registration process.
During registration, you will be required to provide details about your vehicle and its intended use. This information will help authorities monitor and track cargo transportation effectively.
Certificate of Installation
A Certificate of Installation is an important document that ensures compliance with the regulations set by SIRA (Security Industry Regulatory Agency). It is mandatory to obtain this certificate after installing a GPS Tracker in the qualified vehicles by the approved vendors.
SIRA has established specific regulations to govern the installation and use of GPS trackers, aiming to ensure the safety and security. To obtain a Certificate of Installation, it is crucial to adhere to these regulations. This involves following installing approved GPS tracking device, proper installation procedures, ensuring accurate positioning and configuration of the GPS tracker on the vehicle.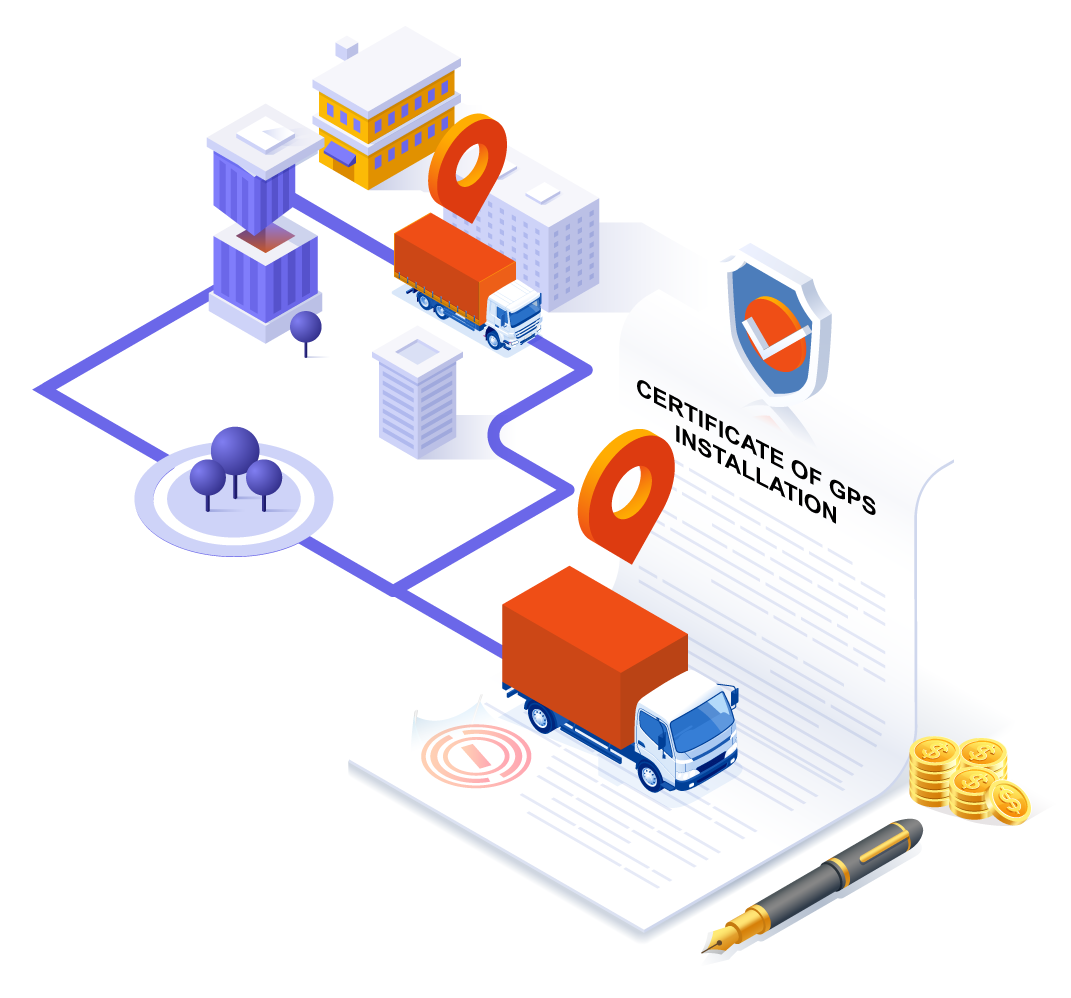 By obtaining this certificate, businesses demonstrate their commitment to complying with SIRA's regulations regarding GPS tracker installations. It not only helps in maintaining legal compliance but also ensures that the installed tracking system functions effectively and provides accurate location data when needed.
Renewal of Certificate of Installation
Renewing your certificate of installation is a crucial step in ensuring compliance with SIRA regulations. Failure to renew your certificate on time can result in penalties and legal consequences.
During the renewal process, it is vital for companies to submit all necessary documents and ensure that their certificate has not expired. This certificate confirms that all vehicles owned by the company are compliant with SHAHIN regulations.
It is important to keep track of the expiry date of your certificate and initiate the renewal process well in advance. This will allow you ample time to gather all the necessary documents and meet the requirements set by SIRA. Don't let an expired certificate hinder your operations or compromise your reputation. Contact us today to discuss how we can help you efficiently renew your certificate of installation for seamless compliance with SIRA regulations.
Conclusion
Compliance with SHAHIN registration not only ensures legal compliance but also contributes to overall safety and security standards in Dubai's business environment. It demonstrates your commitment as a responsible business owner towards maintaining transparency and accountability in your operations.
In conclusion, registering your vehicles with SHAHIN is mandatory for all trucks carrying cargo in Dubai. It not only helps meet legal requirements but also you are actively contributing to a safer community while meeting all necessary regulatory obligations set forth by SIRA.
When it comes to registering in SHAHIN, the process can sometimes be daunting and time-consuming. However, there's no need to worry because the LOCATOR team is here to assist you every step of the way. Whether you have questions or need guidance, our dedicated team is just a phone call away. You can reach us at 04 354 7766 for immediate assistance. If you prefer email communication, feel free to drop us a message at info@locator.ae and we will get back to you promptly. Rest assured that with LOCATOR by your side, registering in SHAHIN will be a seamless experience.
From Our Blog List Latest Feed
We are right here to share the valuable insights on our area of Expertise. We help you to master on managing your Vehicle & Team.
6
Mar
4 Simple Steps to get your Vehicle Permit in ASATEEL and start operating in Abu Dhabi.
It seems that you are looking to register you company in ASATEEL and obtain a Vehicle Permit to start your business operations in Abu Dhabi.
Read More
8
Feb
We make ASATEEL Certified OBU Installation Simple!
As you are aware, the Integrated Transport Centre (ITC) in Abu Dhabi mandates all operating passengers' transport services by buses and freight transport operation companies has to register on the ASATEEL platform.
Read More