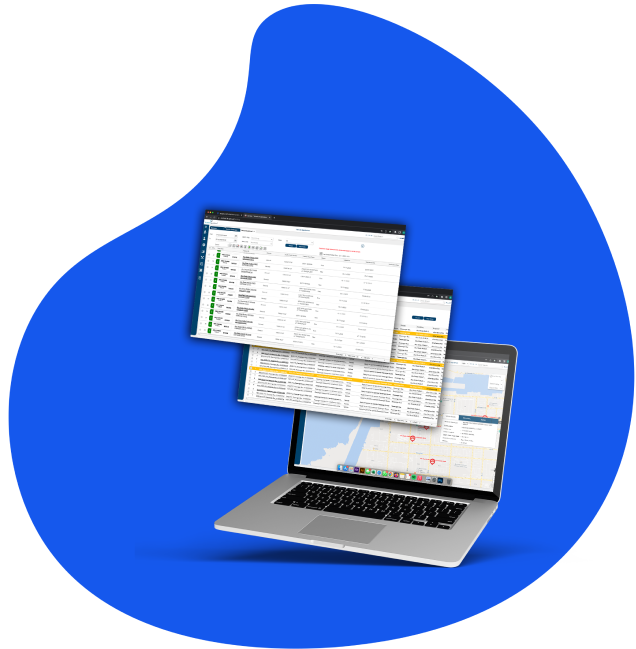 ASATEEL Certification: A better way to track, monitor and manage your vehicles and drivers in Abu Dhabi.
ASATEEL Certification & It's Importance
Asateel platform, the fleet management system, has been developed by Integrated Transport Center (ITC) to enhance the accountability, productivity and safety of all commercial transport activities in Abu Dhabi Emirate; such as freight, passenger bus and school bus transport. This involves the registration of all such services on the ASATEEL platform in order to get Asateel Certificate and permits.
The ASATEEL platform is a comprehensive tool to manage and monitor all commercial fleets and operators in Abu Dhabi. By tracking driver behavior and adherence to transport rules and regulations using the approved GPS Tracking Device, the platform aims to promote increased safety for passengers and clarify the responsibilities and duties of all entities involved in this sector.
The ASATEEL certification is mandatory for any transport company operating within the Emirate of Abu Dhabi.
Create an account and select based on your company registration (Abu Dhabi or Outside Abu Dhabi) and fill all the required information.
Log in to your account and select the appropriate business category (e.g., passenger transport or freight transport).
Upload the required documents then submit your application and wait for the approval from ITC.
Once approved, you will receive a confirmation email with your registration details and operators can access various services, including permit, GPS vehicle tracking and more.
Installation of ASATEEL Certified OBU (On-board Units)
Installation of GPS tracking devices in vehicles and linking them to the electronic system is mandatory, provided that the devices used are ASATEEL certified OBU.
There are ASATEEL certified OBU installation companies who will install, operate and maintain electronic system (GPS tracking devices) and issue a Certificate of Installation to be submitted in Asateel platform in order to get a permit.
Data points Daily
1000000
Why Hire LOCATOR?

Competitive Pricing
As one of the leading GPS providers, LOCATOR offer the most aggressively priced solutions for your ASATEEL Certification.

Exceptional Support
You'll be confident to trust us with your business. Our team is dedicated to providing the best possible experience for our customers, and we'll work tirelessly to ensure that the installed GPS tracker flawlessly updates in the ASATEEL platform.

Seamless Software Integrations
But that's not all - we understand the importance of integrating the installed GPS tracker to another platform such as LOCATOR or any other ERP. That's why we've assembled a powerful team of experts to ensure that ASATEEL GPS Tracker can easily integrate with the other tools and services.
Hire Us Now
With our competitive pricing, exceptional support, and seamless software integrations, you'll have everything you need to adhere with ASATEEL regulations. Don't settle for less - choose LOCATOR and see the difference for yourself!
So why wait? Hire a Reliable ASATEEL Certified OBU installation company.
You may call us anytime at 052 675 18 80 or email us at info@locator.ae if you have further queries.
From Our Blog List Latest Feed
We are right here to share the valuable insights on our area of Expertise. We help you to master on managing your Vehicle & Team.
6
Mar
4 Simple Steps to get your Vehicle Permit in ASATEEL and start operating in Abu Dhabi.
It seems that you are looking to register you company in ASATEEL and obtain a Vehicle Permit to start your business operations in Abu Dhabi.
Read More
8
Feb
We make ASATEEL Certified OBU Installation Simple!
As you are aware, the Integrated Transport Centre (ITC) in Abu Dhabi mandates all operating passengers' transport services by buses and freight transport operation companies has to register on the ASATEEL platform.
Read More