ASATEEL Certification: A better way to track, monitor and manage the vehicles and drivers.
The Integrated Transport Centre (ITC) of the Department of Municipalities and Transport (DMT) in Abu Dhabi implemented a process wherein all operating passengers' transport services by buses and freight transport operation companies has to register on the ASATEEL platform.
ASATEEL platform allows controlling and regulating all transport modes operated in Abu Dhabi. ITC will be able to track, monitor and manage effectively all types of commercial fleets, and their operators, and also controlling the driver's behavior on the road, by monitoring their adherence to the transport rules and regulations.
This will increase passengers' safety, and regulate passenger transport activities using rented buses, privately hired buses, tourist buses, and to clarify the responsibilities and duties of all entities operating in this sector.
LOCATOR, an approved and officially ASATEEL-qualified supplier in Abu Dhabi, always aim to ensure that GPS devices being installed and monitored are align with the policies of ITC.
Our Services
LOCATOR, is one of the listed approved companies by ITC to supply, install, operate and maintain GPS tracking devices. Asateel Certification will help:
Live tracking and monitoring of your fleet on 24/7 basis
Sending of real time notifications/alerts for your vehicle
Reports on driver behavior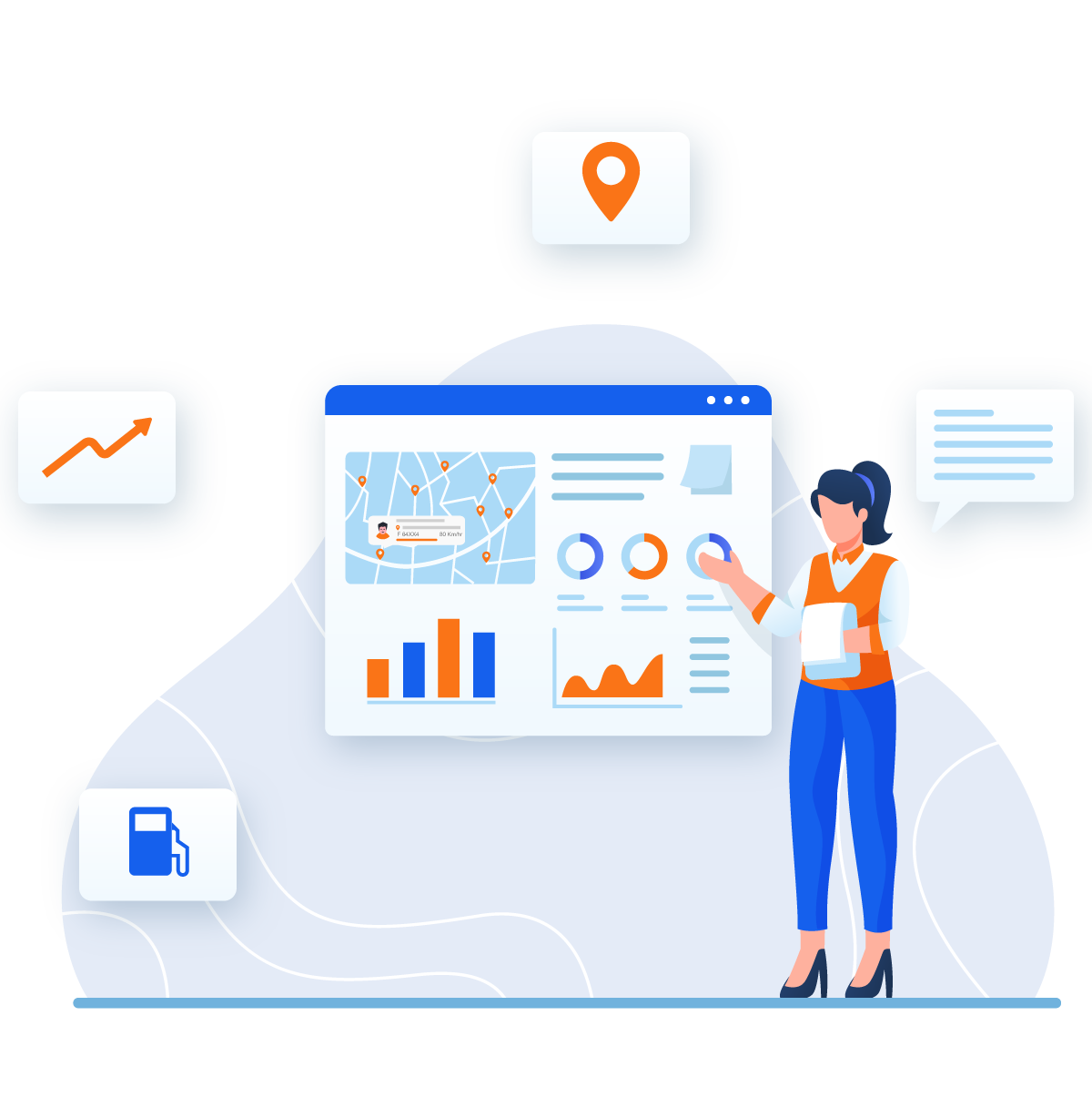 Why You Should get an ASATEEL Vehicle Tracking System Today

Securing your vehicles
With our GPS tracking Device, you don't have to bother about car theft. This is because it will provide information about its exact location once such happens.

Monitoring your vehicles
With this software, you will know how your vehicles are being used on the road. It can check for over speeding, deviation from the desired zone and more.

Monitoring of Total Kilometers Traveled
If GPS Tracker is installed, the application helps you to know how much the Vehicles being used by the end Customer. So you can schedule the vehicle for the periodic Maintenance.

Monitoring of driver behavior
Locator can help ensure that drivers stay committed to your business goals and objectives. It will provide reports about their behavior on the road. This will help you make timely decisions.
Data points Daily
1000000
One Platform, Deep Insight
Why choose Locator

Advanced Features
We amaze our customers with the most innovative software features & tools.

Exceptional Support
Excellent customer support is one of our core values. We're right here with you.

Competitive Pricing
We offer one of the most aggressively priced solutions in the market.

Software Integrations
Powerful team of experts capable of Integratingwith other third-party software.