050 874 66 88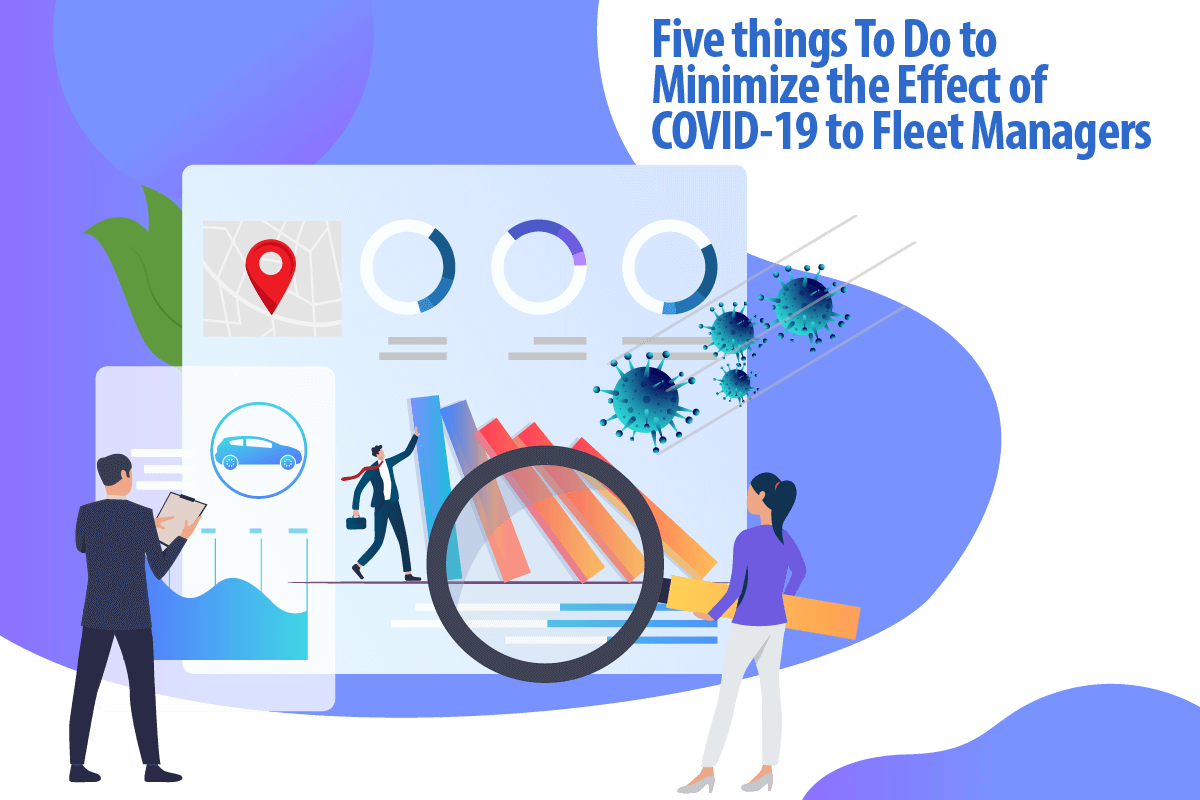 Five Things To Do to Minimize the Effect of COVID-19 to Fleet Managers
Coronavirus disease (COVID-19) is an infectious disease caused by a new virus. This has already spread worldwide, and was declared pandemic by the World Health Organization. Everyone is affected, even business operations, large or small. And the question is, "How can Fleet Managers minimize the effect of COVID-19 to their business?" While we are no expert in this kind of situation, we have gathered some points thru our researches and compiled them to give you some guidance.
Here are 5 things to do to minimize the effect of COVID-19 to Fleet Managers:
1. Prepare your team to work remotely.
Social distancing is one way to prevent the spread of virus. Most companies are implementing Work From Home (WFH) as a safety measure. A fleet tracking software with mobile application is an efficient way to manage your fleet remotely.
2. Protect your employees and implement measures to prevent spread of COVID-19 on your office.
Employees are the most important in every organization; therefore it is best to prioritize their health and safety. Make sure that everyone adheres to the suggested six-foot social distancing, even between employees and customers. Washing your hands often for at least 20 seconds is only one way to prevent the spread of COVID-19. It is also important that companies provide their employees with proper sanitation supplies and establish clean working environment. Prioritize access to gloves, masks, sanitary wipes, and disinfectants, especially to those who are working on the site or often exposed to people. Thorough vehicle sanitation is also important. Make sure that areas which are usually being touched such as, but not limited to, steering wheels, dashboards, controls, and handles, are being sanitized.
3. Educate your drivers with updated safety and sanitary policies.
Operators rely on you, their fleet managers, more than ever. In relation to Number 2, it is important that you provide them an easy way to communicate their concerns (sanitation supply needs, questions, etc,). The "Job Assignment" feature of your tracking application can also be a used to remind them about the sanitation task.
4. Use this time to get ahead of maintenance and TCO analysis.
Your fleet might be experiencing a reduction in demand at this time. This happens in most businesses. Instead of stressing over this down time, use this as an advantage to your business. Use this time to do inspection or preventive maintenance of your assets. Therefore, once you're back to normal operation, you don't have to worry knowing that your assets are working at optimal efficiency.
It is also important to monitor the costs and calculate the potential impact of the COVID-19 to your business. With this, you can also think and prepare measures on how to minimize its financial impact, and to get back on track. Use this time to analyze your fleet's Total Cost of Ownership (TCO) and forecast future operating costs and avoid unnecessary expenses in the coming weeks or months.
5. If you're having a hard time managing your fleet remotely, stay calm. We have a solution.
Not wishing for it, but it is possible that a situation like this will happen again. It may not be because of another virus, it may be just another normal business day, but time will come and you'll be required to work remotely. We, at LOCATOR, focus on providing solution to optimize mobility and ease of operation to your fleet, large or small.
We provide fleet management solution that helps you create bridge for communication gaps. With our advanced features for monitoring fleet expenses, utilization, inspection and maintenance, you can manage your fleet with ease and efficiency. We make Tracking Redefined.
From Our Blog List Latest Feed
We are right here to share the valuable insights on our area of Expertise. We help you to master on managing your Vehicle & Team.
6
Mar
4 Simple Steps to get your Vehicle Permit in ASATEEL and start operating in Abu Dhabi.
It seems that you are looking to register you company in ASATEEL and obtain a Vehicle Permit to start your business operations in Abu Dhabi.
Read More
8
Feb
We make ASATEEL Certified OBU Installation Simple!
As you are aware, the Integrated Transport Centre (ITC) in Abu Dhabi mandates all operating passengers' transport services by buses and freight transport operation companies has to register on the ASATEEL platform.
Read More