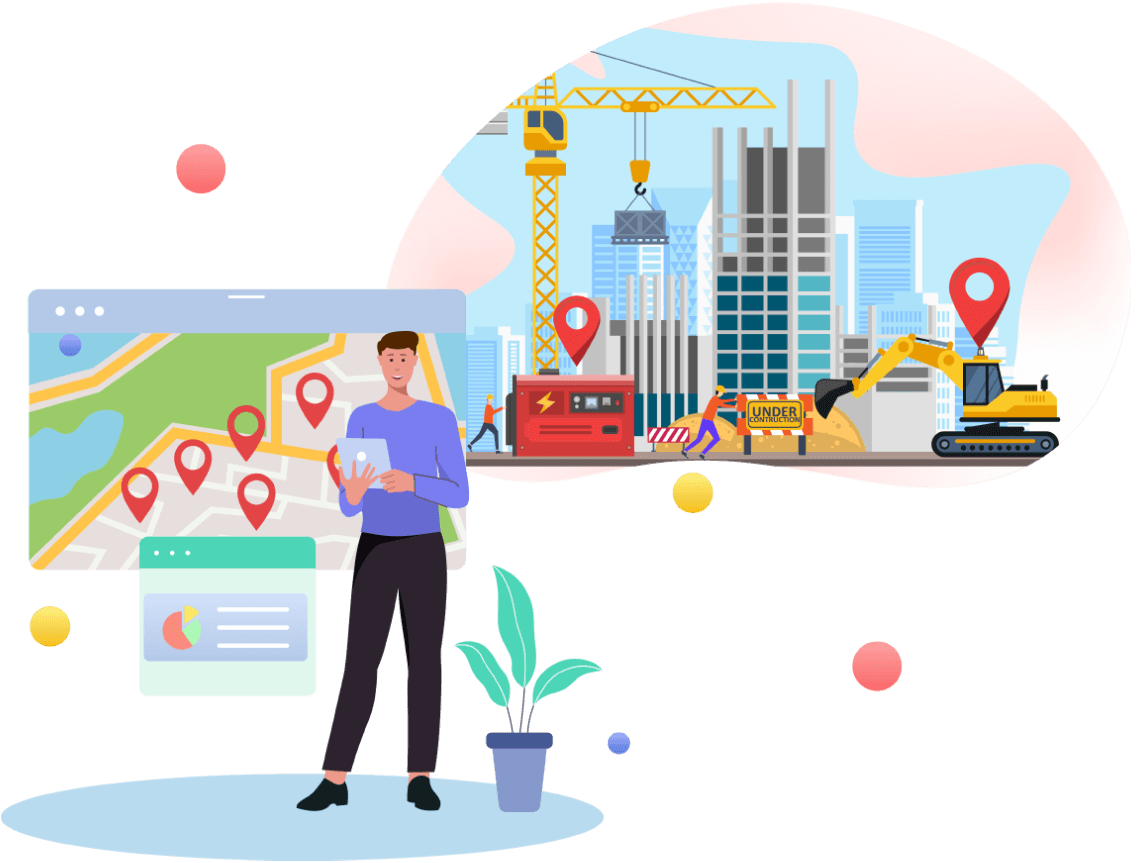 ASSET TRACKING
Asset protection has long been the driving force behind any business. Locator's GPS based asset tracking device is an invaluable tool in understanding every aspect of your asset's current situation, giving you the ability to do something about it. Locator avails you the information you need when you need it. Tracking system offers, a proactive approach to asset protection with instant access to location and vital statistics for valuable personal and business assets throughout the day. Locator provides the best GPS tracking & telemetry solutions for asset management systems that will meet all your requirements sticking to your budget.
Locator's Remote Asset tracking for remote generator enables monitoring on-site power, standby power and fuel level along with phone tower site monitoring applications. Locator is proud on its telemetry module which is an advanced field-proven telemetry system for the management of mobile and fixed machinery such as Generators, Compressors and boom Loaders. This system can interface with intelligent generator controllers or connect directly to switches and sensors fitted to simpler machinery to monitor engine operations and detect pre-alarms or failures. This ensures you of increased generator availability and a rapid response to service problems.
Locator enables its client to monitor all important events like generator's location, fuel level, running hours, generator temperature and much more. With our web based application, the company can now easily track the utilization time of generators in real time along with fault reports and alert notifications. Now it's become easy for the company to view the data of each generator's important parameters and also generate reports from the application at a click of a button.
Connect us today for tracking and monitoring your company's remote assets.
Locator is always at your help, a finger touch away.