28
Mar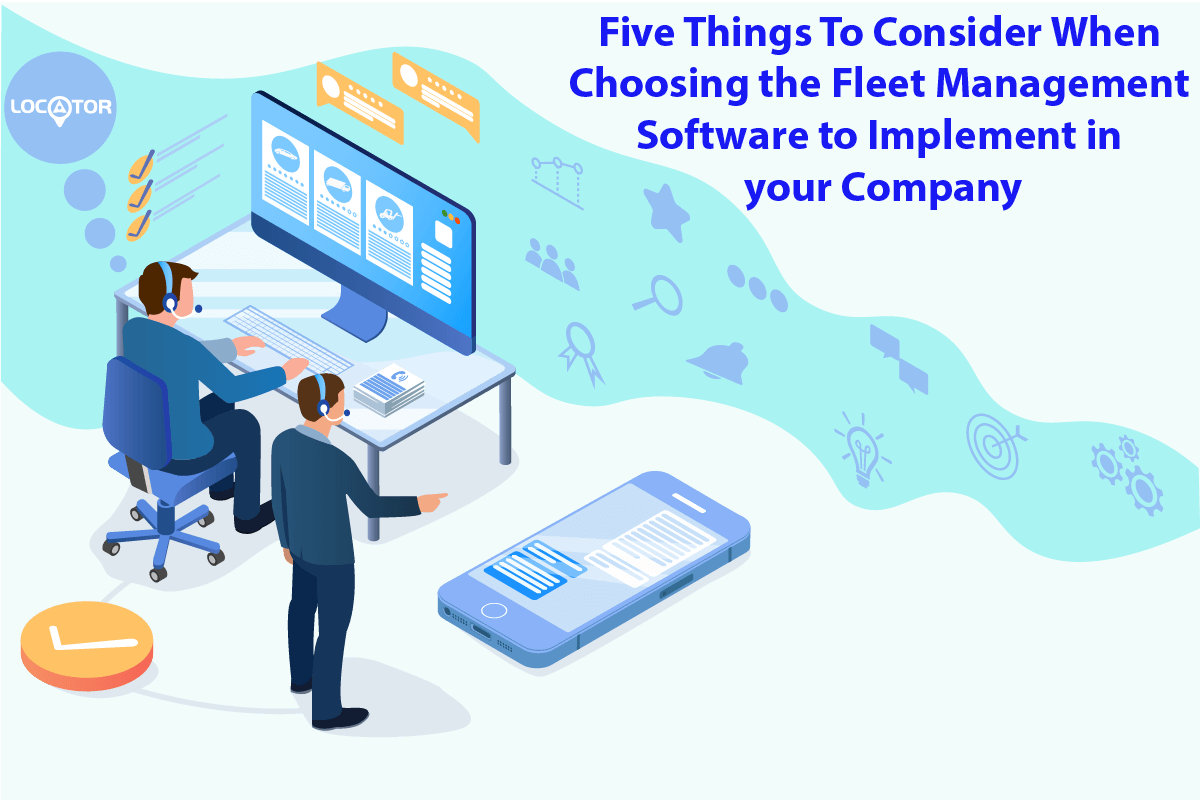 Five Things To Consider When Choosing the Fleet Management Software to Implement in your Company
Fleet Management Software has a big impact to company's operations, whether big or small. Spreadsheets and antiquated processes have been used by fleet managers, but with a rapid growth of fleet and improving technology, these processes have become inefficient. Many fleet managers have turn to see the value of Fleet Management Software to use in the operation. Implementing Fleet Management Software is considered as an investment rather an expense.
To maximize this investment, below are the Top 5 things to consider when choosing the Fleet Management Software for your company.
1. Ease of Use / User-friendly
Most fleet management systems are easy to use, but often questions and technical issues comes along the way. A good software should have a strong technical support, on call technical team, and easy to contact customer service who can answer questions the first time.
Learning to use a software should only take few minutes or hours, if not a day. A good fleet management software is intuitive, meaning, can be self-taught. Few navigation thru the software, and then, done, you should be able to use it and help in the company's operations.
2. Easy and simple to implement
Two Steps. First is installation, then account set-up. That is how most fleet management software like LOCATOR does the implementation. After the account set-up, you can start using the software immediately. As mentioned, a software should be user-friendly, therefore, a fleet manager can start using the software on their own. However, a quality fleet management software should provide support and learning resources. Like most technology devices that comes with a manual, it should come with user guidelines, which does not necessary comes on a manual book, rather training videos and other references. This can help you maximize the use of the software, therefore having your investment worth it.
3. Scalability
A fleet can be large or small, it can range from 10 to 1,000 or more. A good fleet management software should be able to cater on both.
LOCATOR, has a simple pricing, and caters even on a single vehicle. Software features are also the same even of you have a large or small fleet. Features can also be customized based on what your fleet requires.
4. Integration Options
Most companies are already using fleet management software or other telematic devices, but are not satisfied with the features or the service their provider is giving. LOCATOR's software can be integrated with almost all devices. Therefore, no additional expenses for purchasing new device will be spent.
5. Report Generation
For a fleet management software to be actually useful, it should help you maximize the operation while minimizing the expenses. LOCATOR has a report generating feature on where you can create report about fuel expenses, trips, idling, etc., in just a click. Through these reports with easy-to-read data, you can easily weigh on the areas need to maintain or improve, see how it affects the business, and think of ways on how to improve.
You can also customize the reports you wish to receive on your mail on a regular basis, to keep you updated on how your fleet is operating.